The day will start at Stonham Barns and after signing on, wander over to the cafe and enjoy a free cup of tea or coffee. They will also have bacon rolls and cakes available for purchase as well as full breakfasts (if ordered in advance - details with the final instructions sent out just before the event). The first car will leave here at 9:00am.

Leaving Stonham the route winds its way east through the beautiful Suffolk countryside until we get to Leiston and the Long Shop Museum. The Long Shop Museum offers fun for families, inspiring stories and feats of engineering, gorgeous designs and the Long Shop itself, a true icon of industrial revolution Britain. Here we have arranged 2 guided tours at 11:30 or 12:15 which are free to entrants.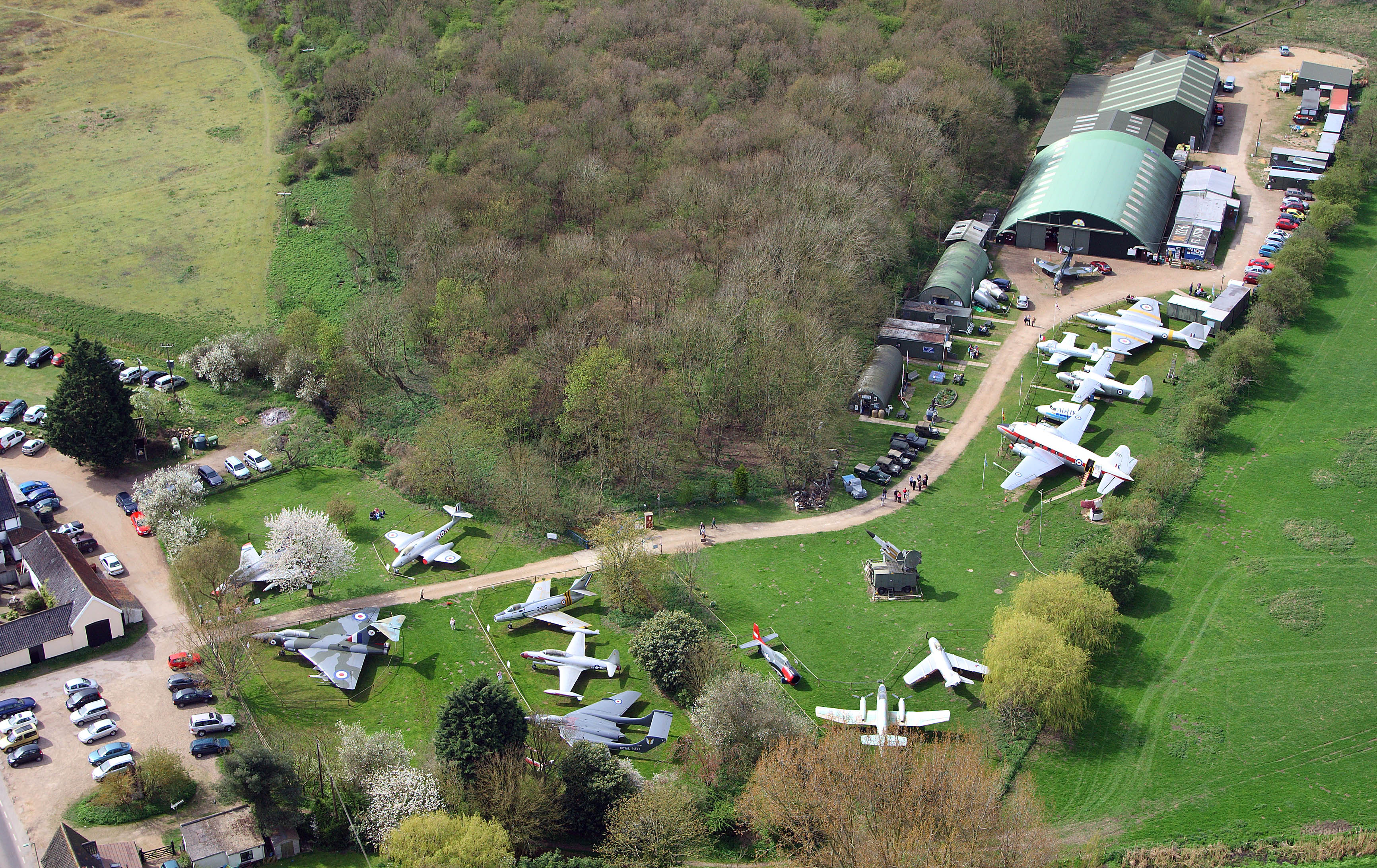 From here you will travel North West to Norfolk & Suffolk Aviation Museum at Flixton which has been much expanded in recent years. In early 2014 the museum collection comprised 66 aircraft (including cockpits), and more than 30,000 smaller artefacts. 11 aircraft and 6 cockpits are displayed outdoors but everything else is on view within themed buildings for the Royal Observer Corps No. 6 Group, the 446th (H) Bomb Group USAAF, RAF Bomber Command, RAF Air-Sea Rescue & Coastal Command, and local aviation from the pioneer years to the present day. There are also numerous exhibitions on special subjects including WWII Decoy Crews, Boulton & Paul Norwich, RAF Link Trainers, aerial photography, radio/radar/electronic counter measures, the Home Front, and Luftwaffe wreckology. Facilities include a Shop, Archive & Library, snack area (NAAFI), picnic tables, and a raised boardwalk to the river through a Willow plantation - the Adair Walk.
We will be joined on the day by the East Coast Pirates American Car Club, so there will be some lovely other cars to look around.
There are several places of interest which we will be passing on the route and these will be noted in the road book. Rather than have controls at these we have decided to give you the option to choose which if any you would like to look at (or note for the future) and decide your pace accordingly.
We hope you have a great day!